Pioneers and leaders in demolitions, always updating ourselves with newest systems and working methods, as well as new machinery and equipment.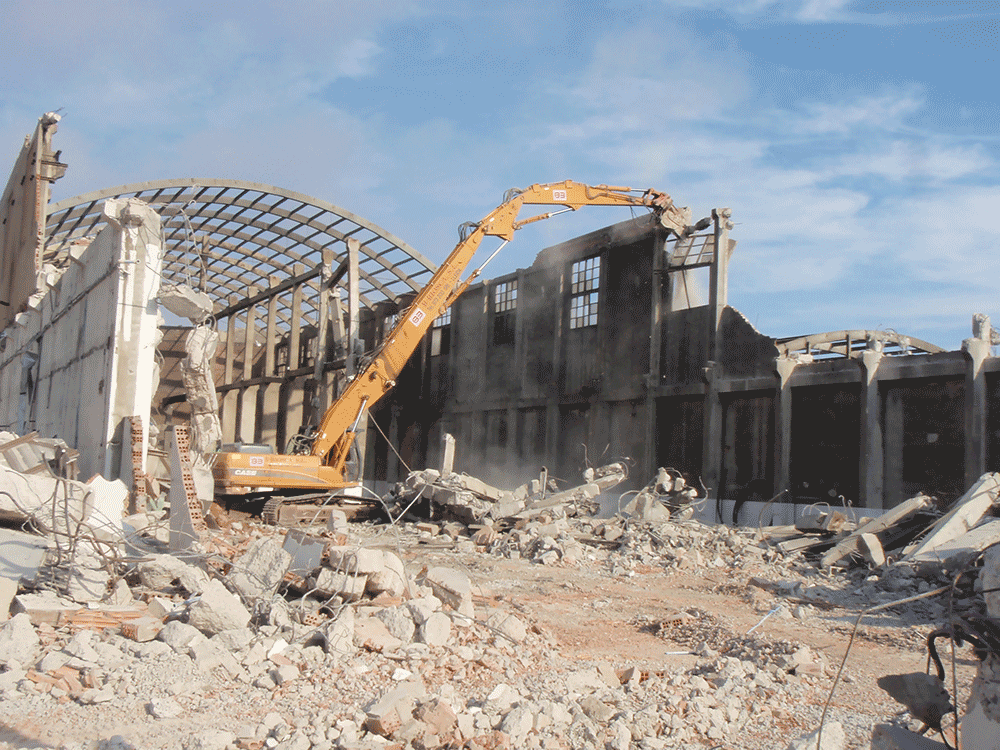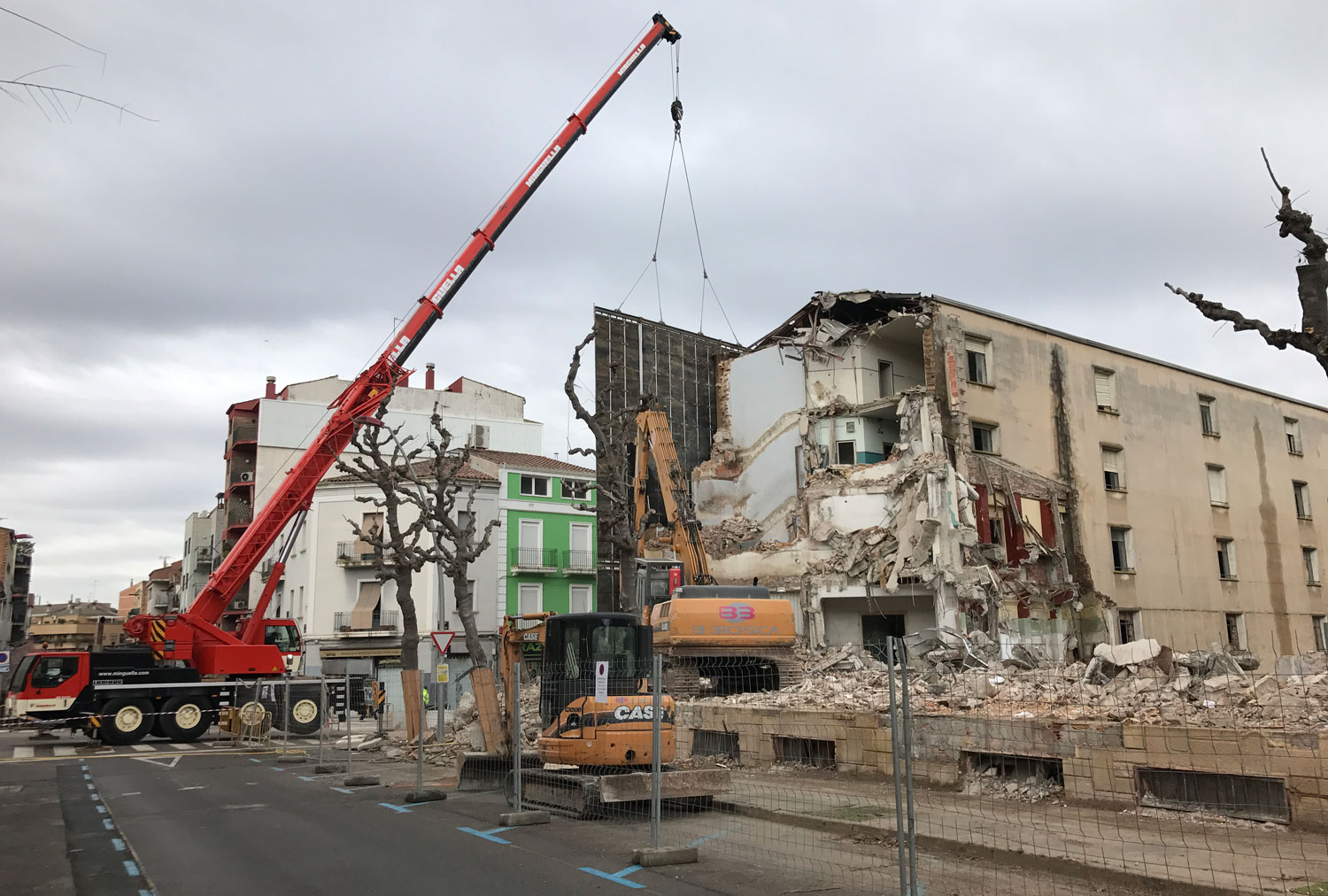 The appearance of new materials and the incorporation of new machinery and equipment has meant that the demolition process has changed and evolved over time.
There are two fundamental working methods, manual methods and mechanical methods, which are often combined within the same project. Generally, demolition is started with manual methods and completed with mechanical methods.
MANUAL METHODS
Manual methods are the oldest and most traditional, mainly performed in urban areas. They allow for greater control and the recovery of much material for reuse or recycling. With manual tools or small mechanical tools, small blocks of work can be knocked down, so the rubble is never too heavy or big.
MECHANICAL METHODS
Thrust demolition

Barefoot demolition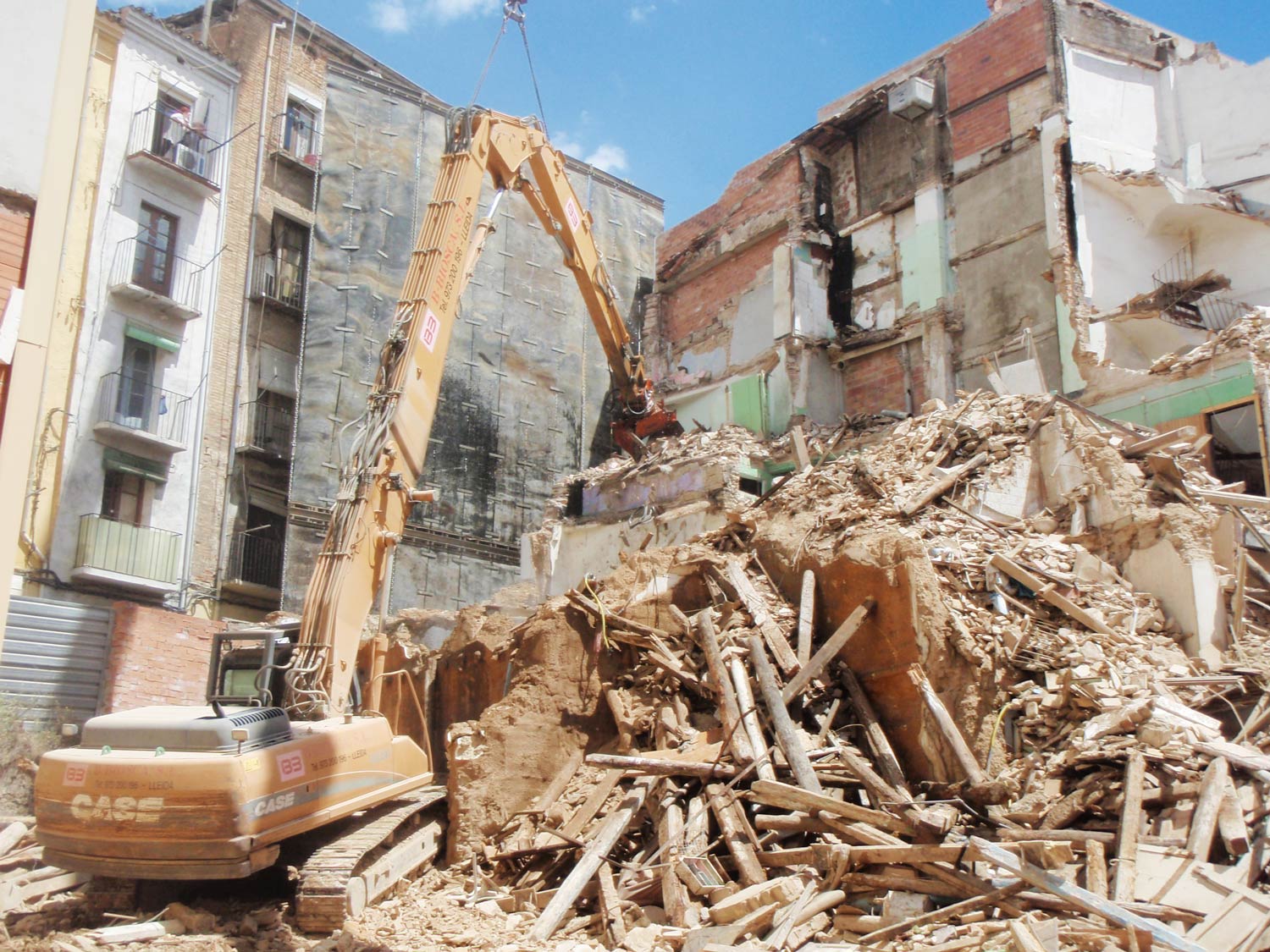 DISMANTLING OF ROOFS AND FIBRE CEMENT ELEMENTS
We have technicians for the drafting of Specific Work Plans, operators trained and qualified to be able to carry out the disassembly of fibre cement elements containing asbestos and the conditioning of the waste, and a fleet of trucks authorized by the Catalan Waste Agency to be able to transport the waste to the class III hazardous waste dump for its correct management (carrier code T-2,153).
B-BIOSCA SL, is registered in the Register of Companies with Asbestos Risk (RERA) with the code 02 / AL / 04-L to carry out the dismantling or removal, transport and management of materials containing asbestos in accordance with current regulations (RD 396/2006 of 31 March 2006).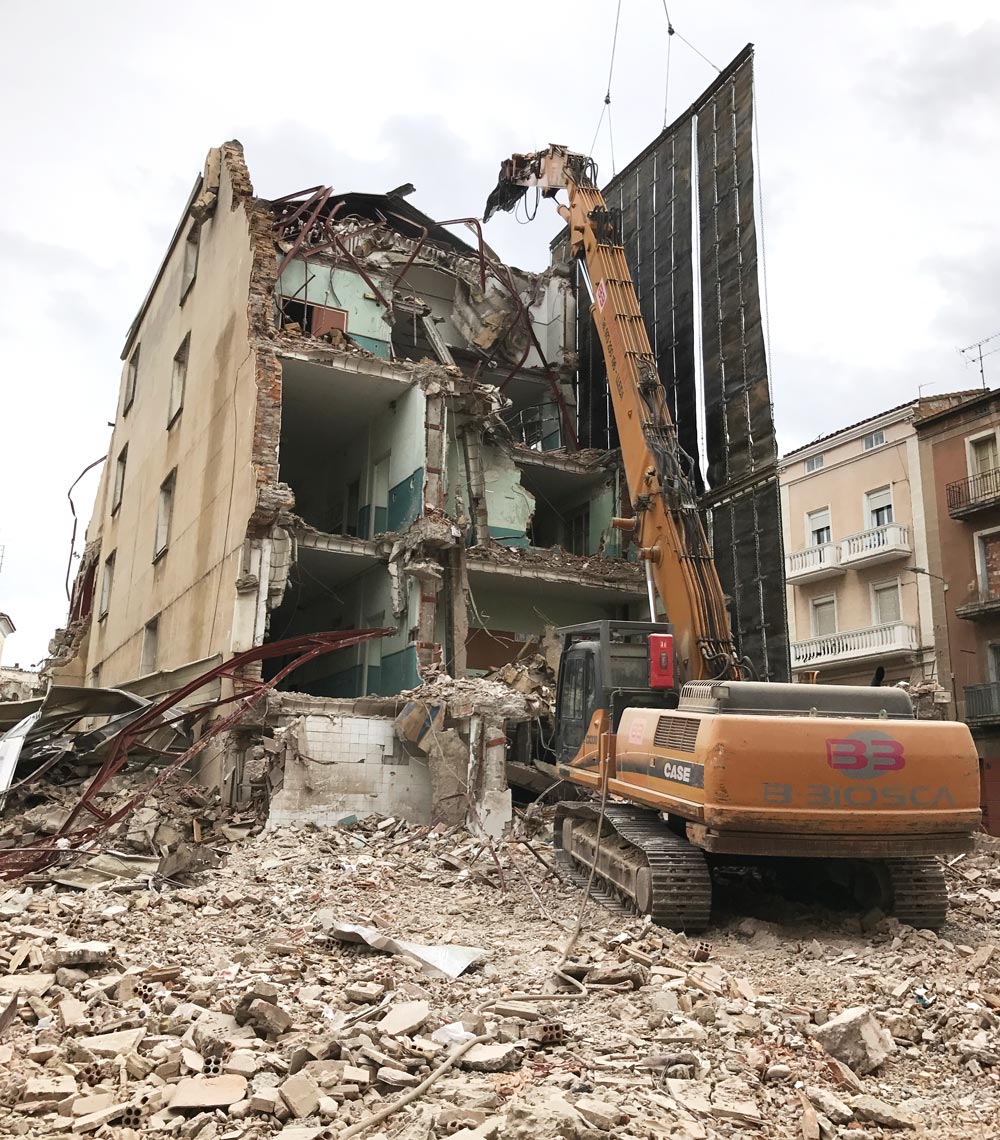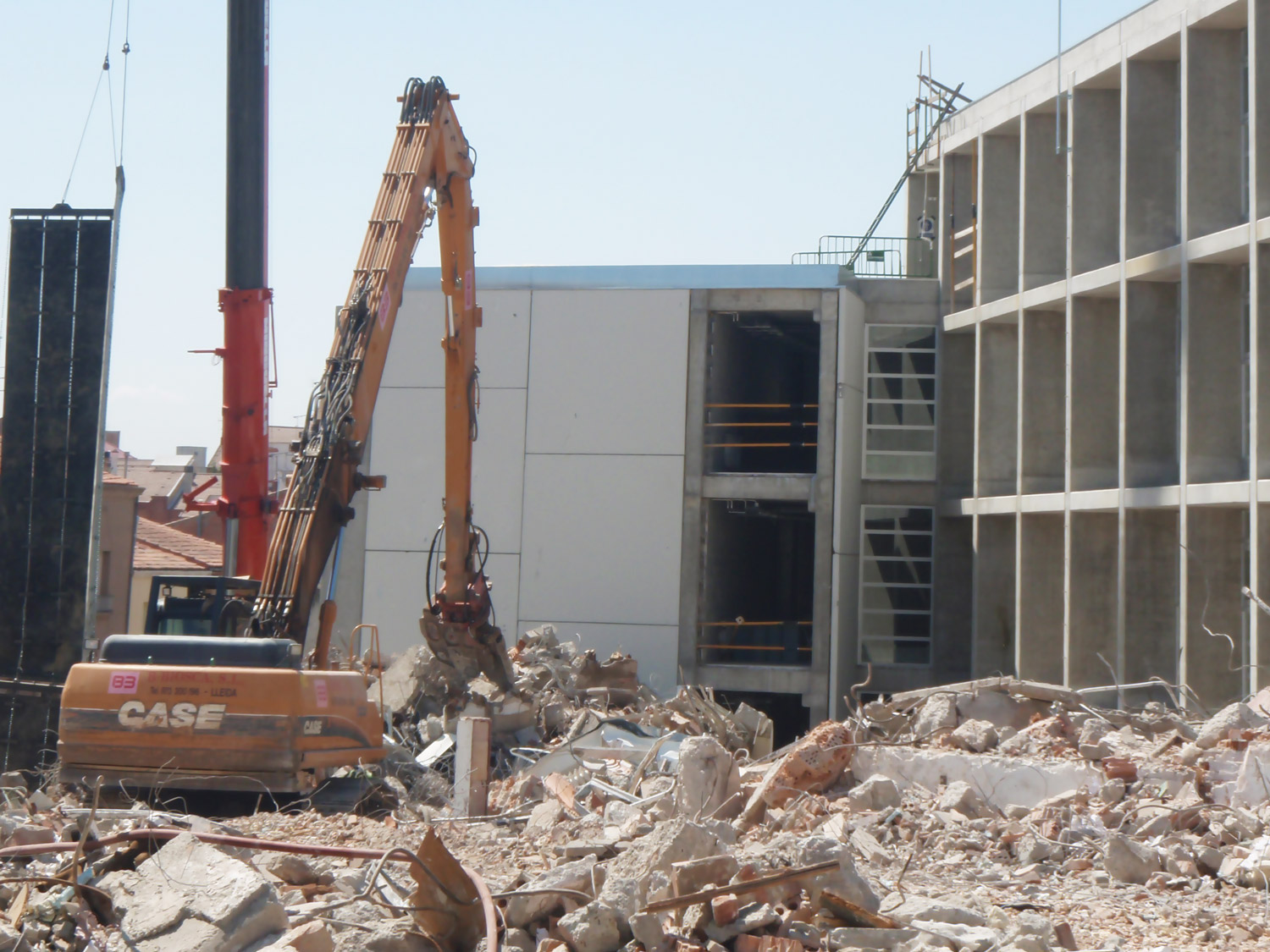 In all the services we provide, we ensure safety in all operations and respect for the environment, always offering the highest quality.